Guidelines
International Literary Competitions
The winner in each genre will receive $1000. An honorable mention in each genre (judge's discretion) will receive $150.
Competitions are open to anyone writing in English, except current Salem Academy & College employees & students.
All submissions must be previously unpublished.
Author's name and address must appear on a cover page only. If your name appears on your submission, it will be immediately disqualified. This is incredibly important in our CNF category: please carefully proofread your piece to ensure that your name does not appear in your submission.
Submit: a cover page with your name, address, telephone, email, genre, word count (for prose), and the title(s) of the work(s), and $15 contest fee. 
You may enter the contest as often as you'd like, in as many categories as you'd like. Each submission requires the $15 contest fee, and should be submitted as a separate entry. In other words, do not send two or more entries in one envelope or as one document.   
Submissions via Submittable  close December 31, 2014 & November 15, 2014 via snail mail.
Winners announced: May 1, 2015.
Submit Online
Submissions via Submittable close December 31, 2014.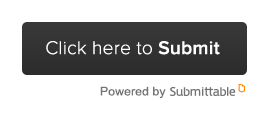 Submit Via Mail
Submissions via snail mail close November 15, 2014.
You may also send entries via snail mail. Submit: a cover page, 3 (three) copies of your typed entry (poems, cnf, or fiction), check or money order made out to Salem College w/memo line: 2015 ILA, SASE (Self-Addressed Stamped Envelope), and a SASP (Self-Addressed Stamped Postcard), if you'd like notification of winners and confirmation of submission received. 
Send to:
Center for Women Writers
c/o ILA 2015
601 S. Church St
Salem College
Winston Salem, NC 27101